Progressive old school. What does that even mean? For this group, it means providing a soulful, funky sound that is heavily based on groove, just as bands like The Meters and James Brown did in years past. But it also means taking those classic, danceable elements, and adding a few new tricks. Space Orphan will hit you in your soul and keep you dancing at the same time.
Since the band starting playing live in 2015, they have been joined by a slew of guest artists, including the killer horn section of The Motet, funk-master drummer Adam Deitch (Lettuce), and even the soulful vocalist Kim Dawson (Pimps of Joytime). Space Orphan's core lineup, however, features the shredding guitar work of Taylor Scott, the deep pocket of bassist Jiho Han, the tastefully funky beats of drummer Eric Imbrosciano, and kaleidoscope of groove provided by keyboardist and primary writer Jon Wirtz.
Having already drawn comparisons to bands like Soulive, Lettuce, and Mothership Connection-era Parliament Funkadelic, buzz around the band has grown quickly, along with a loyal fanbase. In the band's short history, they have already shared the stage with the legendary George Porter Jr. (The Meters),Victor Wooten (Bela Fleck, Victor Wooten Trio), New Mastersounds, Dirty Dozen Brass Band, Greyhounds, Dennis Chambers (Santana, Parliament Funkadelic), as well as members of The Motet, Big Gigantic, Snarky Puppy, Leftover Salmon, Kyle Hollingsworth Band and Lettuce. Their debut record, Shut Up About The Sun, was named one of the 20 Best Funk Albums of 2016.
Recording Personnel for "Shut About The Sun":
Guitar / Taylor Scott
Keys, Vibraphone / Jon Wirtz
Drums / Eric Imbrosciano
Bass / Todd Edmunds
Trumpet, and Horn Arrangements / Gabriel Mervine
Tenor Saxaphone / Jon Hegel
Tenor Saxaphone / Matt Pitts
Turntables / DJ Check One
Co-produced by Kyle Jones and Jon Wirtz.
Mixed and Mastered by Kyle Jones at Sleeping Brotherhood Studios.
Engineered by Joshua Fairman at Scanhope Sound.
Superphonic, from Space Orphan's debut album, entitled Shut Up About The Sun. Record dropped September 30, 2016. Written by Jon Wirtz (horn arrangements by Gabriel Mervine).
Curious about what inspired the song? Click HERE to see what composer Jon Wirtz had to say about it . . .
Junk Booty, written by Jon Wirtz (keyboards) . . . performed by Space Orphan on 3/23/17 at the Aggie Theatre in Ft. Collins, CO, in support of Victor Wooten Trio. For more music, videos, info, tour dates, etc., check out at www.facebook.com/spaceorphanmusic .
Cuatro de Marzo, from Space Orphan's debut album, entitled Shut Up About The Sun. Featuring Eric Imbrosciano on drums, Taylor Scott on guitar, Todd Edmunds on bass, Jon Wirtz on keys, Gabriel Mervine on trumpet and Jon Hegel on tenor sax.
TOUR DATES
Check back often, we are always adding more opportunities for you to feel the funk.
2018 Dates
PRESS
Shut About The Sun named by Funkatopia as one of the 20 Best Funk Albums of 2016
"Free Swag, the album's first single, is a strutting and swaggering bit of futuristic funk that owes a sonic debt to Mothership Connection-era Parliament, Expensive Shit/He Miss Road-era Fela and contemporary acts such as Lettuce and Soulive as the song possesses a trippy yet funky groove--but with a drum'n'bass leaning bridge. It's the beloved old school funk sound but with a modern take." -- William Reuben Helms, Joy of Violent Movement
"The bedrock of Space Orphan music rests where R&B/soul began showing elements of funk in the late 1960s with bands like Archie Bell & The Drells and the Bar-Kays. But Space Orphan takes this basis and only builds, incorporating psychedelic rock elements...the funked-up bass lines, the soulful horns, and Wirtz on keys makes this music ready for the Soul-Train dance floor." -- Josh Johnson, Hey Reverb
"Space Orphan is simply fantastic." -- Mr. Christopher, Funkatopia
"This one's been on constant repeat for me . . . The band's taut brand of jazzy funk reminds me of iconic fusion acts like Weather Report." -- Dave Herrera, The Trusted Ear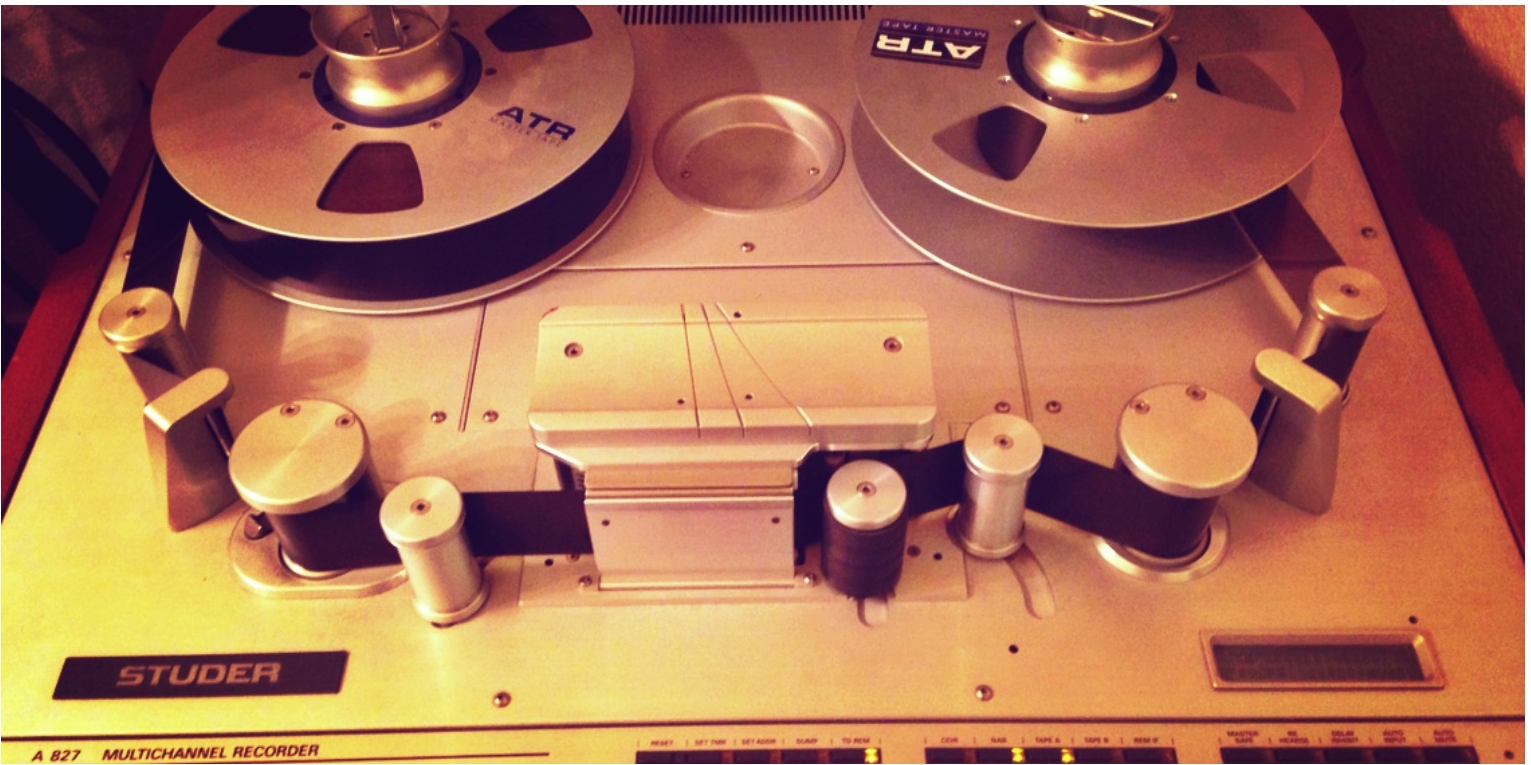 SPACE ORPHAN SELECTED AS FEATURED ARTIST OF THE MONTH FOR NOVEMBER
With so much talent in the Colorado music scene, we are honored to be selected by CO Jam: The Colorado Jam Scene as the featured artist of the month for November, 2017. Check out the feature by clicking HERE.
LIVE TRACKS NOW ONLINE
We have started posting a few live tracks at our Soundcloud page. Check out--and download for FREE--this smokin' version of Superphonic-->Go Go Juice , and Put Some Fire On It from our Aggie Theater show this past winter. Click HERE and HERE.
SHUT UP ABOUT THE SUN NAMED ONE OF THE 20 BEST FUNK ALBUMS OF 2016
Check out the entire list by Funkatopia HERE. Check out Funkatopia's talk about the band and record with keyboardist Jon Wirtz, HERE.
WHAT INSPIRED THE SONG "SUPERPHONIC"?
Keyboardist Jon Wirtz talked with antiMusic to tell the story HERE.
SHUT UP ABOUT THE SUN FEATURED ON THE TRUSTED EAR
Thanks to Dave Herrera for some hometown love! Check it out right HERE.
GUITAR WORLD FEATURES SPACE ORPHAN'S OWN TAYLOR SCOTT
Guitarist Taylor Scott recently talked about his top 5 R&B/Soul Singers with Guitar World. Read his piece HERE.
VENTS MAGAZINE INTERVIEW WITH KEYBOARDIST JON WIRTZ
Keyboardist and composer Jon Wirtz recently answered a few questions for the good people at Vents Magazine. Check out the interview HERE.
M PIRE MAGAZINE INTERVIEW INTERVIEW WITH KEYBOARDIST JON WIRTZ
M Pire Magazine, an online publication that educates artists on building their music careers asked Wirtz a few questions about the new album, and life in the music business. Check it out HERE.
DEBUT ALBUM COMING THIS FALL
We're giving away free swag. Literally.
We can't wait for you to hear the new record, so we're giving away a song. CLICK HERE for a free download the opening track, "Free Swag."
FINISHED!!
After hours of hard work and the contribution of many talented people, Space Orphan's debut record is now complete. "Shut Up About The Sun" will be available at shows and via digital stores on September 30, 2016.
The record features Space Orphan's unique blend of old-school and new-school funk, touched with a hint of psychedelia, and a whole lot of funky, danceable grooves. To celebrate, we're gonna blow the roof off the joint on release day with a big old party, to which you're invited. Stay tuned for CD release party details . . .
For booking and press inquiries, please contact us at
booking@spaceorphanmusic.com .